Late Nite Art
TIMELINE: Beginning 2017 - Present
Company Synopsis
Late Nite Art helps companies ignite imagination and build connection. We have developed and delivered client-affirmed services, products, experiences, and distribution ready content for over 100+ organizations across 10 countries. Our engagements result in deeper teammate relationships, and empower individual development.
Why I work on this & what's happened so far.
The founder and I connect on fundamental core values, and empower each other to produce important outputs.
I came in to redesign the business flow & structure behind services & products. Since then, I have produced a customer-focused inbound strategy that pulls new prospects into a journey fueled with automated content and interactions. I structured a templated roadmap that coordinates a growing team to continually evolve and adapt key marketing & sales activities aligned with our audience.
The Stats
Key BUSINESS Outcome
Enabled consecutive 35-40% year over year revenue growth (Y1 and Y2)
KEY STRATEGIES Developed & Executed
Growth Strategy Roadmapping & Operations Enablement
Roadmapped marketing, sales and customer experience with key activities and supporting tools & softwares.

Facilitated buyer journey storyboarding and repositioning of company value proposition.

Implemented new deal management process and managed ongoing sales operations & enablement

Produced new website & content library development, drafting, publishing , and distribution process.

Designed key partnerships & development strategy and supporting materials.

Facilitated financial & performance review, and established next phase KPIs and pie-in-the-sky goals.
Client Experience Design & Coordination
Facilitated and documented redesign of end to end client experience and communication.

Produced client content focused on nurturing re-engagement opportunities.

Coordinated experience logistics; staffing, run of show documents, inventory management.

Managed client agreements, billing system, and invoice collection.
Culture & Talent Development
Facilitated creation of team manifesto, purpose, and core values.

Co-designed new team orientation and training packet for experience team.

Redesigned experience team contracting & payment structure, and travel logistics & expensing process.

Created team member client referral reward system.
KEY Services & products designed & produced
Want a Full List of my past experience?
My next steps, and help we could use.
We recently prototyped and validated a new product, Illuminated Notes. Within 7 weeks, we designed the offering, pitched and acquired 4 initial clients, and executed a complete inbound marketing, sales, and product delivery pipeline. We publicly launched Illuminated Notes with 4 illustrated thought leadership collections.
The following in-progress initiatives support the newly launched Illuminated Notes, along with updating and juicing up our existing offerings for our audiences:
Updated social media narrative, asset design, content formats, and engagement process.

New social ad design, targeting, and publishing strategy

Updated client re-engagement and referral strategy

New long form written content publishing, distribution, and community strategy

New live and automated chat and conversation strategy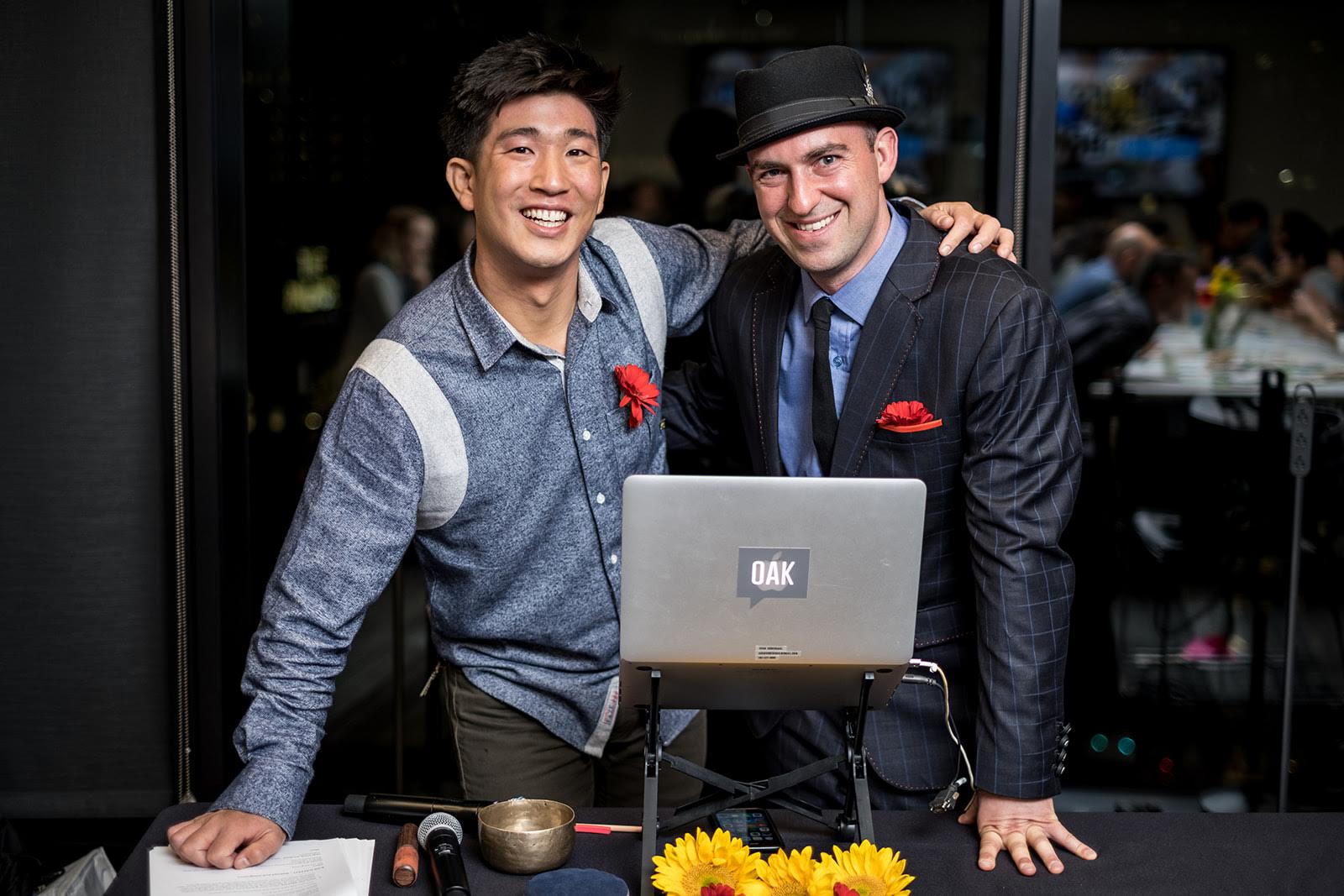 Want to activate your audience & community?
What are you creating? What production challenges are you looking to tackle? Let's talk! Hit me up on WhatsApp at the bottom right ↘
Or schedule a time here:
FEEL FREE TO FORWARD MY INFO TO YOUR FRIENDS!